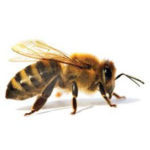 Size : 11 to 15 mm
Color : Yellowish brown with black marking
Size : 1.2 to 3.5 cm longColor : Yellow with black stripes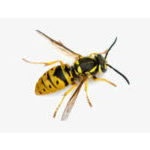 Size : 1 to 1.6 cm long
Color : Yellow with black stripes
Size: 12-18 mmColor: Black & White
Size : 30 to 35 mm
Color : Black & Yellow or metallic blue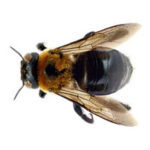 Size : 18-20 mmColor : Metallic blue-black
Nesting Habits of the Wasps and Why You Need a Professional Bee & Wasp Nest Removal Toronto
Using the best and professional Wasp & Bee Pest Control is the best way you can get rid of the hornet, wasp and its nest or hive. But, you must understand its nesting habits. 
Many people think that the threat is gone when the season turns cold. The wasps indeed die during the winter, but the queen bee can survive over a year. As soon as the winter is over, it wakes up and then searches for a suitable location to build again another nest. 
The wasps build the nest using plant-based material that they chew. They organize the nest into chambers and structures. The wasps build their nest near a food source, garages, kitchen, near a trash bin or other storage areas. They start building it after they identify the crevices, cracks on the wall. 
You need to use the services of a professional bee & Wasp Exterminator if you want to eliminate them from your property. Companies that provide the best Bee & wasp nest removal service will go the extra mile to remove these insects from your property.
At Pestisect, we give a 100% refund of your money if we cannot eliminate the wasps from your property. Also, our prices are quite affordable.
5 Reasons to Choose Us For Wasp Nest Removal Toronto
Removing the nest or hive of a hornet or a wasp is not an excellent idea. Their sting is quite powerful and painful. Multiple stings can easily kill a person. Using the service of a professional Bee & Wasp Exterminator is the best idea. They have the resources and the right tools to exterminate them.
At Pestisect, we offer huge discounts to our customers for Wasp & Bee Pest Control. Reach us now to get a flat 10% discount on all of our services. Our prices are quite affordable.
We provide bee & nest removal toronto with a money-back guarantee. If we cannot eliminate them or you do not like our services, you can get a full refund of money from us.
We offer various bee and wasp removal services 24/7 and provide emergency services 365 days a year.
We have experts working with us who know how to remove a nest or hive from some of the toughest locations in the property. You can relax while we do our best in removing it for you.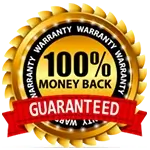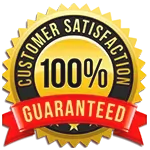 Pest Control Service Reviews
Wasp & Bee Extermination Geographic Areas of Service
Toronto
Mississauga
Vaughan
Richmond Hill
Markham
Ajax
Oakville
Hamilton
Milton
Guelph
Kitchener
Feel free to call us directly or simply complete our form below and we will follow up with you.
FAQs About Bee Removal Service
What Should I do If there is Wasp Infestation?
admin
2020-05-28T07:31:36+00:00
Wasps are undoubtedly one of the most dangerous insects besides being a nuisance. They are aggressive and territorial. The pain you get from their stings are quite painful and might cause some of the most serious health problems. If you observe the movement of carpenter wasp in your property, you should look for a nest or hive. You need to plan on using a Bee & wasp nest removal service.
It is wise to research until you find the best Bee & Wasp Exterminator. Wasps sprays are available in the market that you can use. But, if you do not wear protective gear, you might risk yourself. If you can eradicate them using this product, that is well and good. If not, you should take professional help by working with a Wasp & Bee Pest Control team. They have the resources and tools to eliminate them.